Are you focused and fit to ride at your best?
Are you worried about getting back in the saddle after an injury, a fall, or having some time off?
Are you struggling with your confidence and feeling secure in the saddle?
Are you dealing with stiffness or pain when riding?
You want to enjoy hacking out, enter that local show, or perfect those canter transitions.
Whatever your riding goals are, you want to be the best rider you can possibly be - Healthy, balanced, supple, and confident.
Most importantly, you want to be the best partner you can possibly be for your horse.
No matter your age or your riding level, in this innovative 4 week online course, you'll learn simple, gentle, and effective techniques to improve your mental and physical fitness for riding … no matter where your fitness level is right now. 
Imagine being able to handle and ride your horse feeling physically fit and mentally confident.
Imagine moving freely with your horse - without tension, gripping or anxiety
Imagine enjoying every ride.
Introducing the Focused And Fit To Ride program... Starting on Wednesday the 14th of October.
In this innovative 4 week online program, you'll learn:
exercises for improving your core strength, balance and joint mobility - so you'll be more secure in the saddle

how to fit exercise into your regular daily life - without needing special equipment or trips to the gym

how to set appropriate goals for your fitness and riding - and unique techniques that motivate you to achieve them

effective ways to deal with the negative thinking, emotions and limiting beliefs that prevent you from riding to your best potential
And you'll have a plan of action to keep you moving forward after the program ends.
The program is online so you can join from anywhere in the world. The weekly lectures are live via Zoom with a Q&A - so your individual issues can be addressed.
You get lifetime access to the course materials.
Plus, membership in a private Facebook group where you'll receive support from the other program members as well as Seonaidh and me!
The group is open and we're already starting the conversation in there.
*Pay in your preferred currency - £197 or $245 USD or $345 CAD
You will work directly with Confident Horsemanship's Anne Gage and Cherry Tree Training's Seonaidh Jamieson. Between them they have over 55 years of experience with horses, and have worked with riders just like you to give them the ride they've always dreamed of.
Want to know as soon as registration opens? Join the Wait List below!
Brenda joined the first Focused & Fit to Ride course, here is what she had to say!
"Before joining Focused & Fit to Ride I was struggling with a lack of fitness, a lack of confidence, and worrying about 'what if's.
I am so glad I booked on to Focused & Fit to Ride because it has given me the "I can do it" attitude. This in itself has given me the motivation to keep going and to enjoy what I love - spending time with my horse.
Anne & Seonaidh have really helped me to realise the value in fitness and a positive mindset.
The biggest result is my confidence soaring to a new high, I am going to use the tips and coaching in the live lectures to keep on board with my fitness and positive mindset.
I now feel very empowered and I am loving the partnership I have with my horse.
I would highly recommend joining Focused & Fit to Ride if you would like to get rid of negative thoughts and feelings, turning them into real positives that will carry you forward with your riding!"
What happens after you register?
After you register you will be asked to complete a health questionnaire - this helps Seonaidh and Anne keep you safe.
You will then be invited to the Focused & Fit to Ride pop-up Facebook group. You are welcome to introduce yourself in the group and get to know the other members!
Once in the group you'll have access to some additional bonuses from Anne and Seonaidh.
The formal course starts on the 23rd of June - You will be invited to each live lecture (hosted in Zoom) and you will have access to all replays.
After the course finishes you will stay enrolled in our online platform so you can return to and re-watch all of the lectures in the series.
Course Curriculum
Available in days

days after you enroll

Focused & Fit to Ride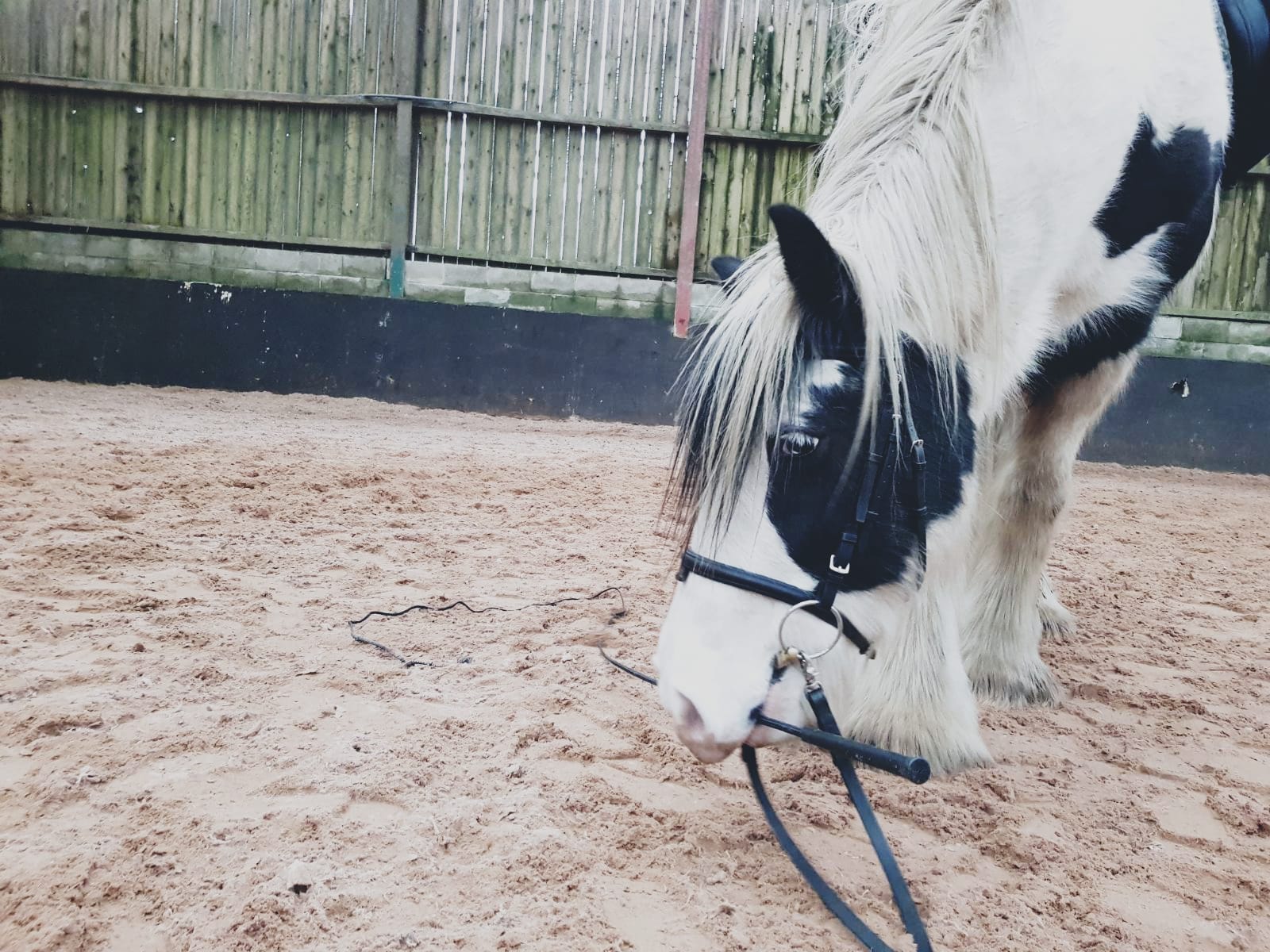 Some of the fine print...
Your payments are taken securely in GBP, USD and CAD.
We only hold information we need to keep you safe while you work with us.
We have a money back guarantee, so if you don't get what you need from this course you will get your money back in full.*
By signing up to Focused & Fit to Ride you will get...
Access to a Private Group moderated by Seonaidh & Anne.
Four lectures delivered live with Q&A.
Replays of all lectures.
Support from Seonaidh & Anne to put your plans into action!
Mary-Beth joined Anne and Seonaidh for the first Focused & Fit to Ride, read on to see how the progamme helped her!
"Before joining Focused & Fit to Ride I was struggling to improve my core strength, and manage my anxiety around riding.
I'm so glad I joined Focused & Fit to Ride, I learned a lot that I will be able to keep using going forward. It's wonderful to be able to view the classes over and over again. I also really enjoyed being with the other students, I love that we are from all over the globe but have this shared interest!
Anne & Seonaidh really helps me to target specific learning and fitness opportunities. My biggest change has been becoming more conscious of my core, and I am better able to change my posture as a result.
Now I feel more informed and excited about improving my riding as I move into retirement!
I'd highly recommend joining Focused & Fit to Ride for tackling anxiety related to riding, and for help improving your body for riding!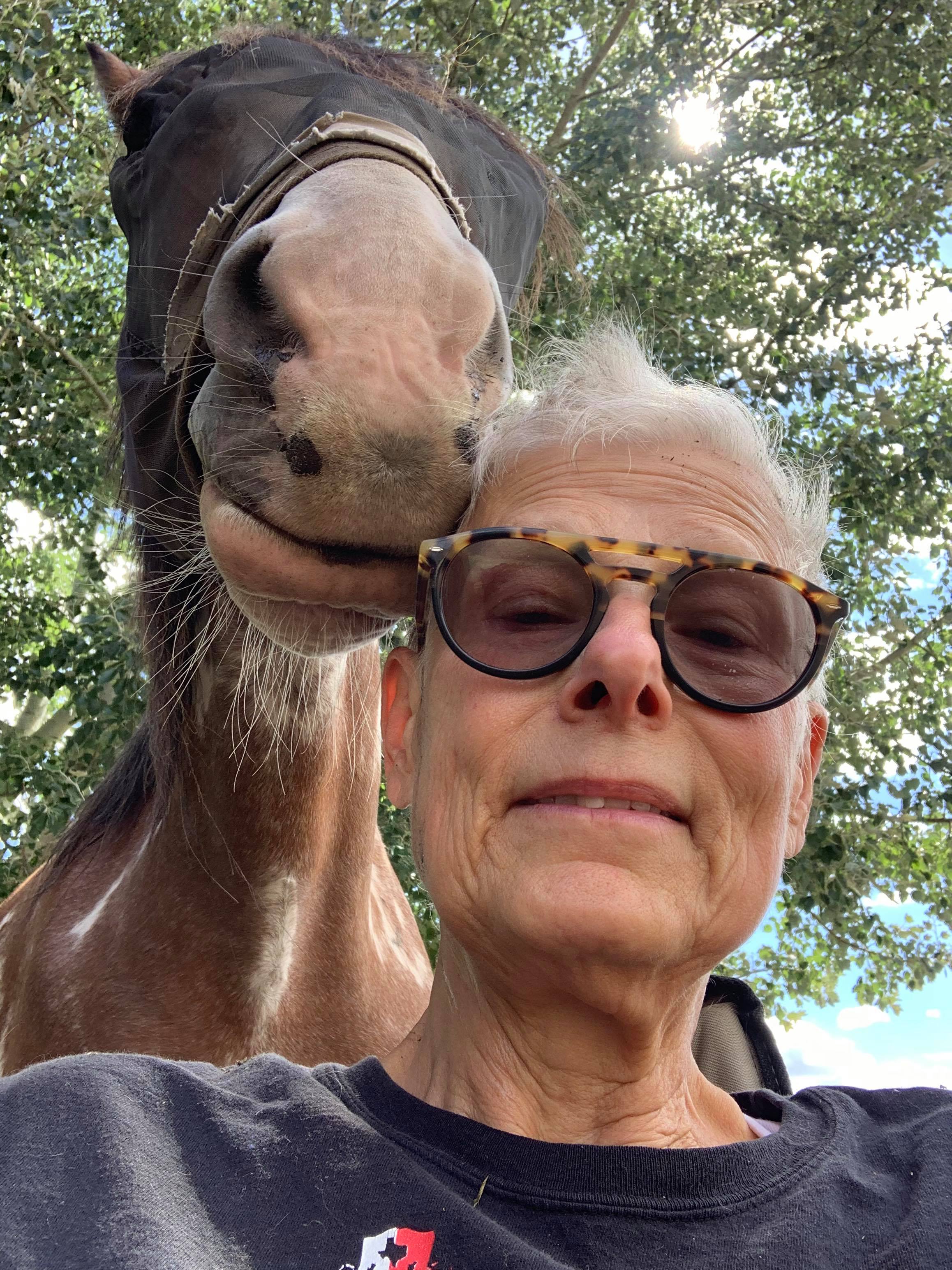 What if money is an issue?
You can split the cost over two payments to spread the load.
What if I can't make the live videos?
You'll have full access to recordings and will be able to ask questions in the private Facebook group.
Not sure about attending a class online?
We can help you work out technology before the sessions go live so you know you can access on the night.
Not a fan of working out?
The exercises given are equipment-free and effective. We maximise the outputs so you can do what is really important to you - spending time with your horse.
Never worked with a mindset coach before?
Anne is an experienced and approachable coach - she will guide you through the process and you will be amazed by the results.